Upright Memorials
Upright Memorials
Meadowlark Memorials specializes in designing custom memorials. Our love of art and passion for design creates timeless works of art for families to cherish.
Also known as Gravestone, tombstone, headstone, these upright memorials are the traditional style headstone. Standing tall, these memorials sit on a granite base, and are set on either a concrete or granite foundation.  When designing an upright memorial, the possibilities in the shape, size and colour are endless. 
When it comes to tradition, an upright memorial is what is usually thought of.  The process of designing and placing the headstone in the cemetery helps to honor and cherish the best memories of our loved one's life. This ancient tradition helps loved ones through the grieving process acting as final closure to the family and holding memories for eternity.
Below are some positives of choosing an upright memorial.
                               Positives
     Large selection of unique shapes and styles
     Larger surface area for design and lettering
     Design both front and back of the memorial
     Easily add memorial accessories (vase. photo plaques. memorial lighting)
     Base helps to protect uprights from damage occurred by cemetery maintenance
     Easier to locate in the cemetery
     Larger font size, easier to read stone inscription and epitaphs 
Please browse the Upright Memorial gallery below or call us at 778-679-9224 to start designing a custom shaped headstone – a unique tribute to celebrate a life well lived.
Copyright © 2017 by Meadowlark Memorials
All rights reserved. The memorial designs on this website may not be reproduced
or used in any manner whatsoever without the express written permission of the
publisher. All memorials have been designed by Meadowlark Memorials Monument designers.
Please browse our headstone design gallery below to view Meadowlark Memorials product line.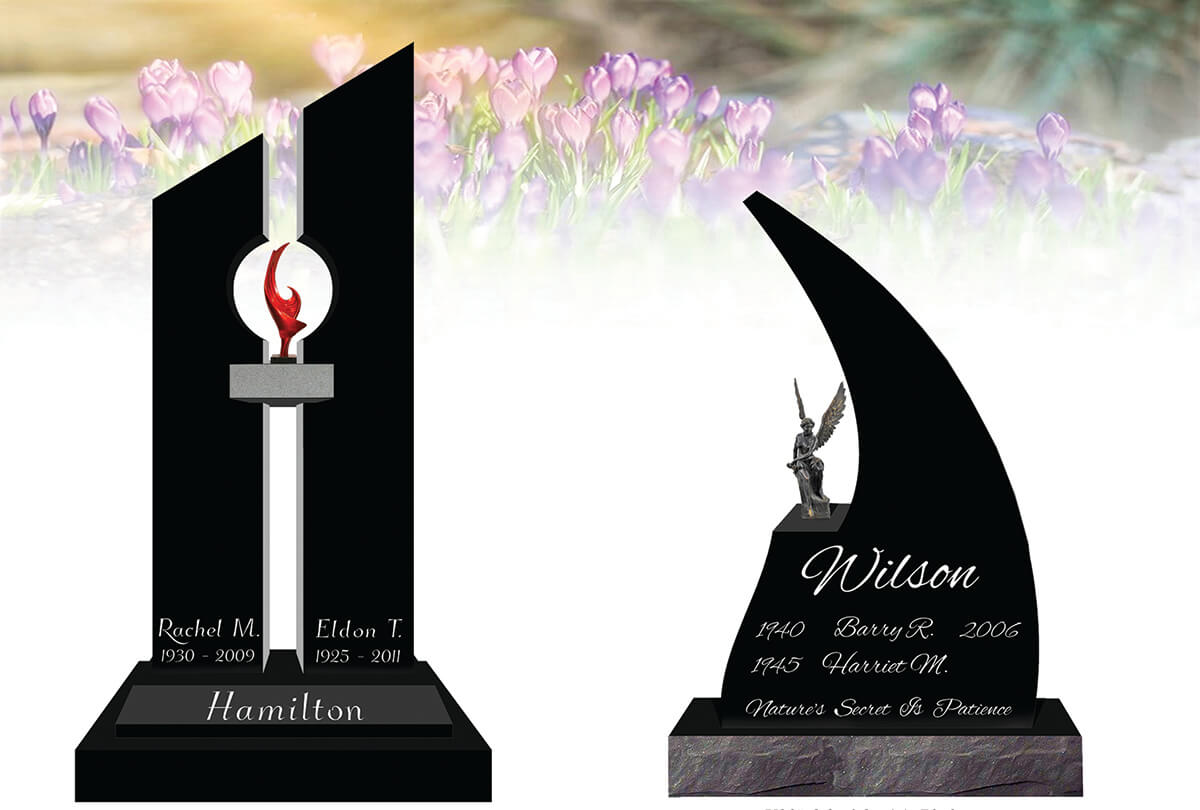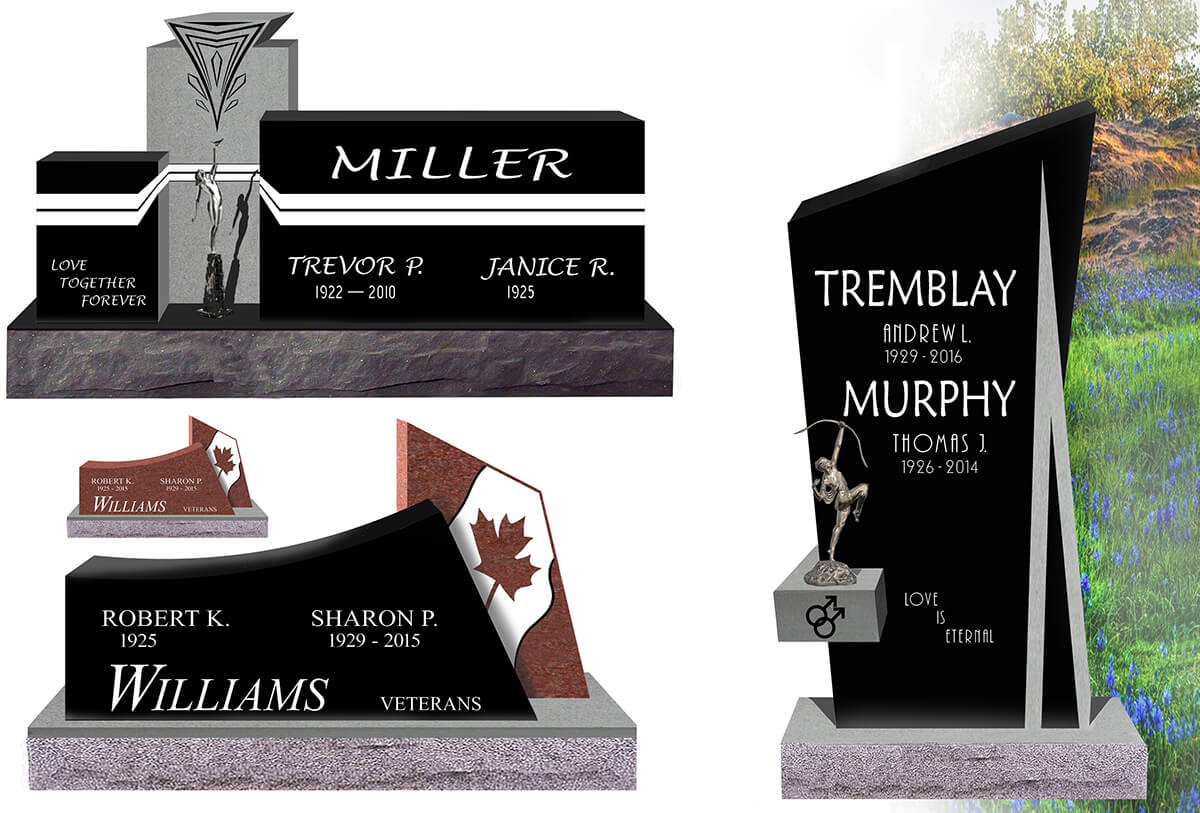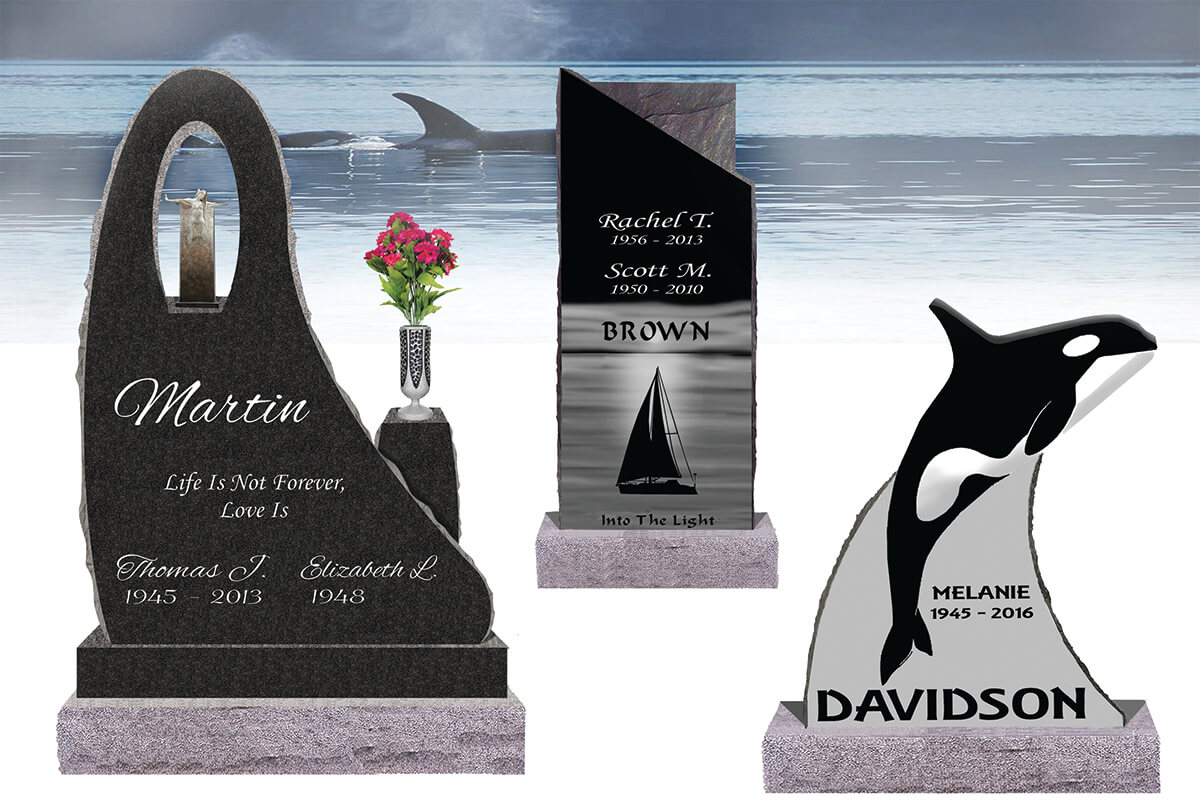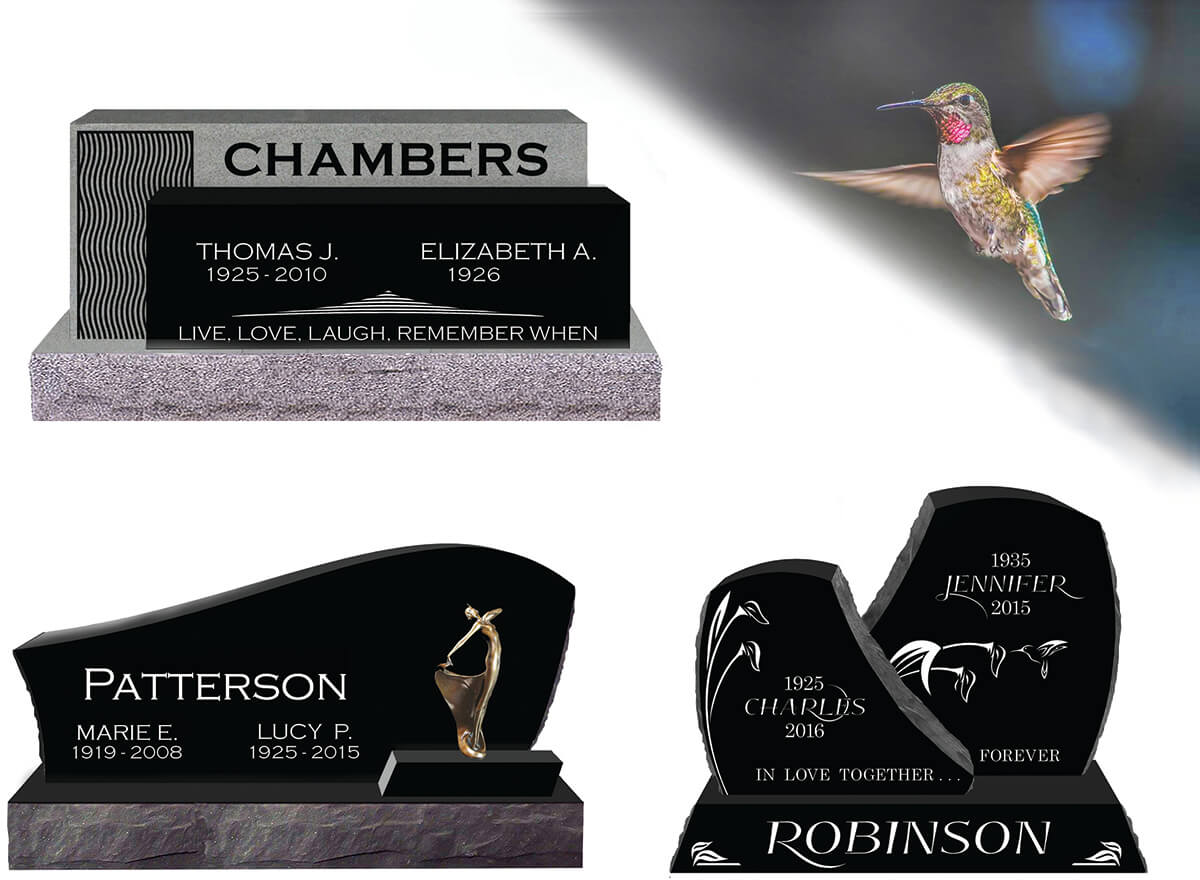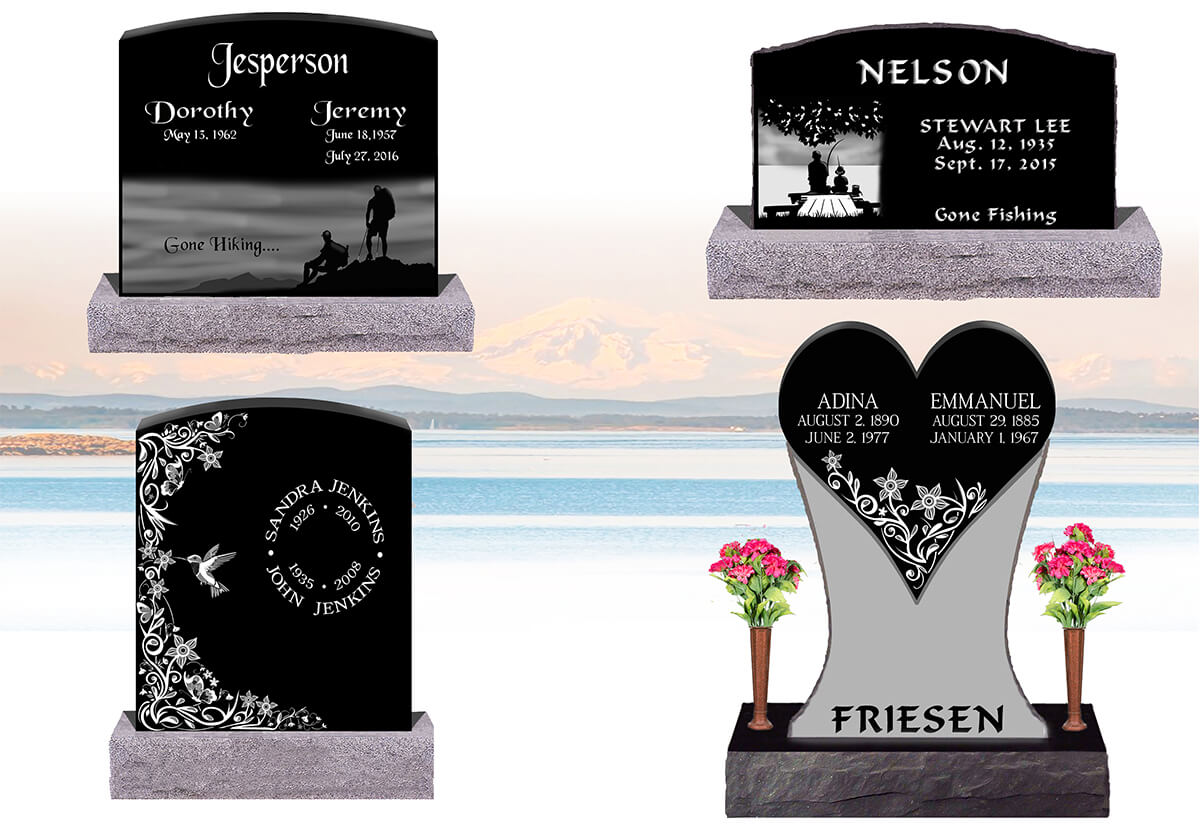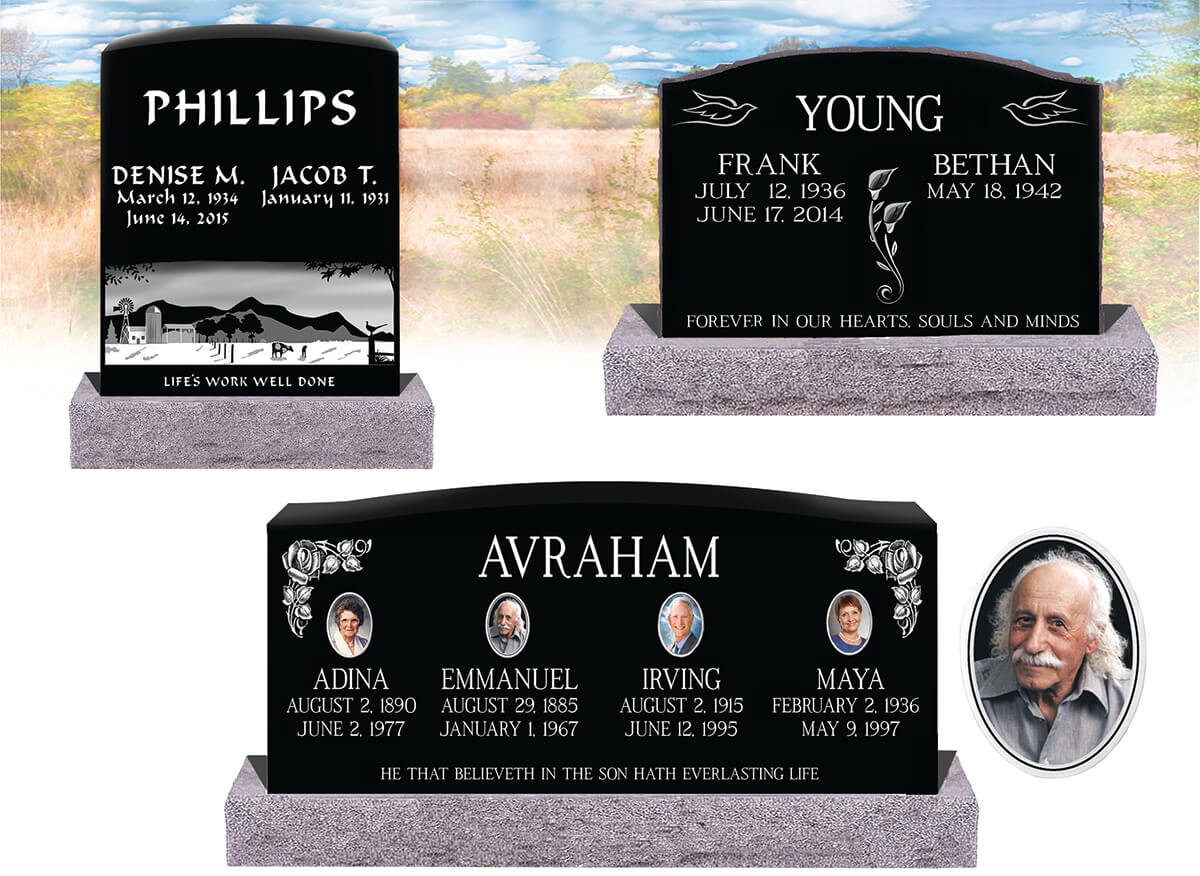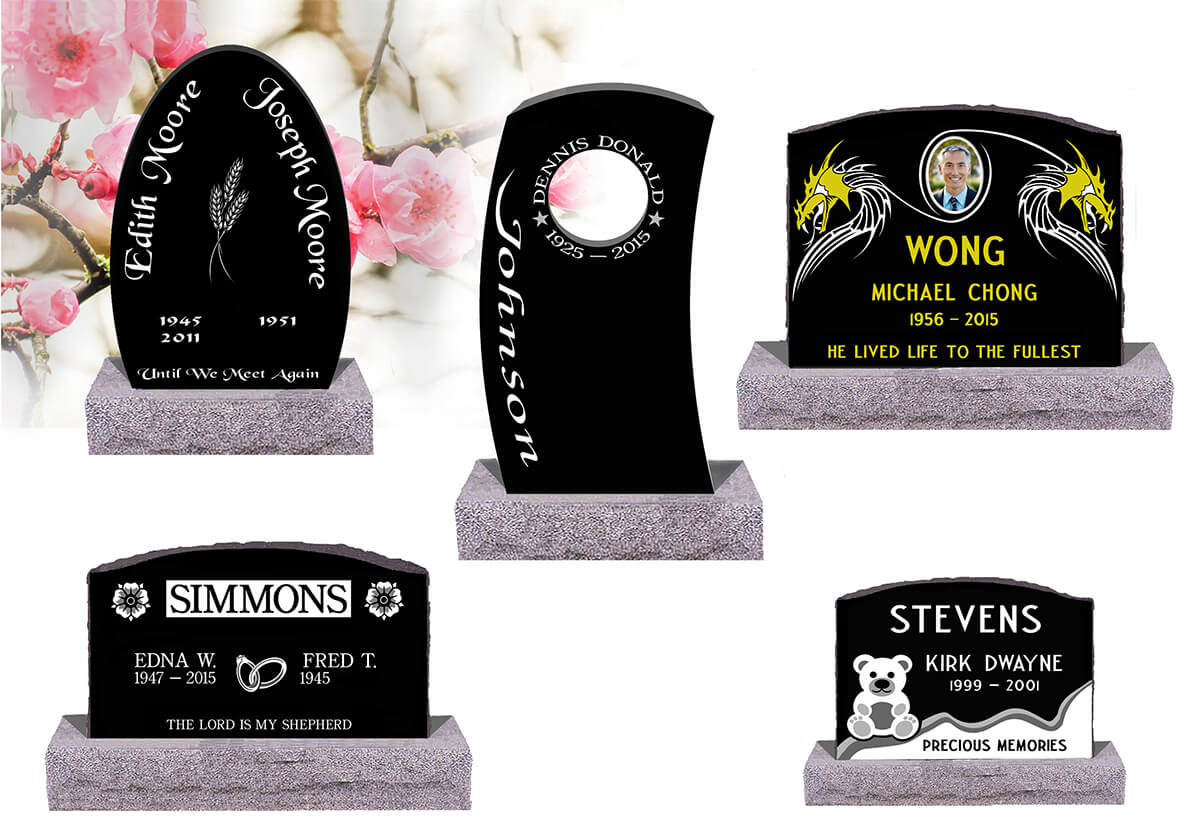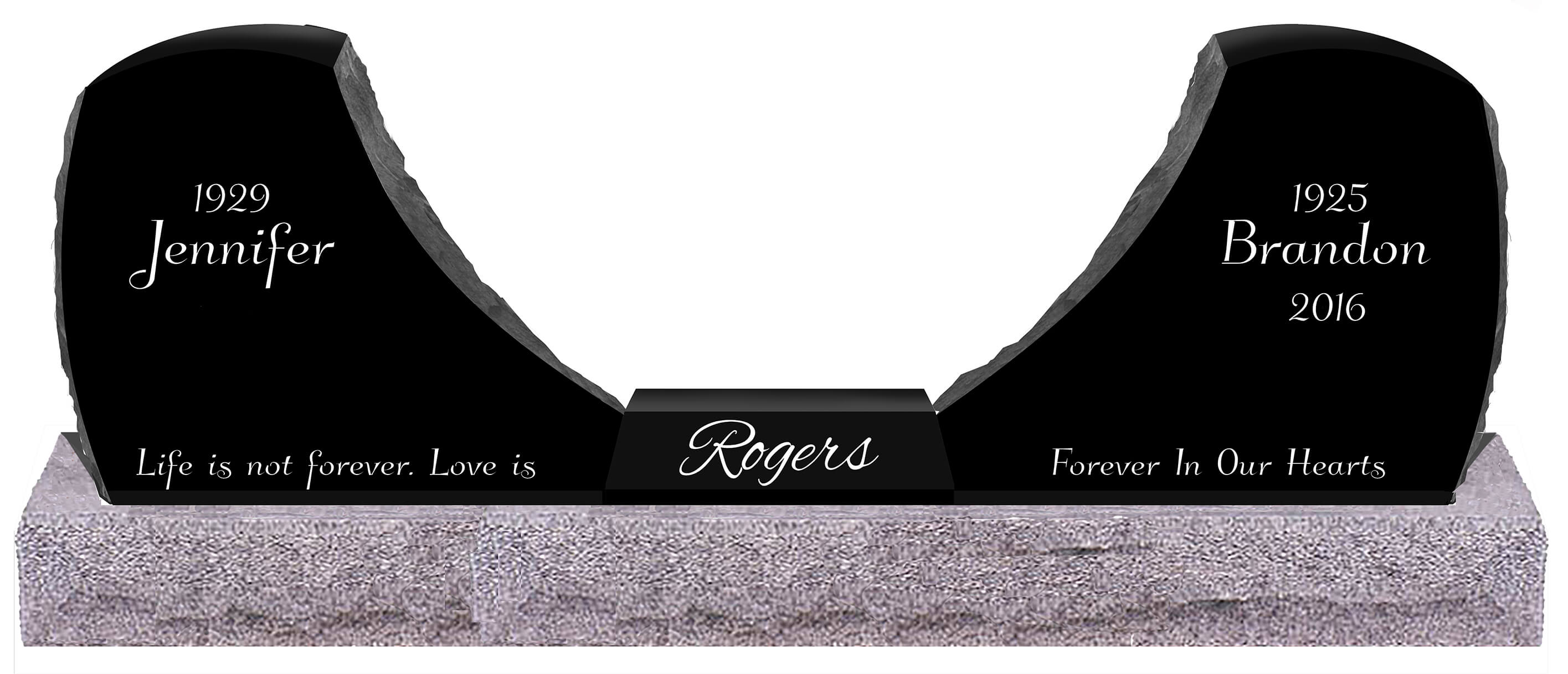 ---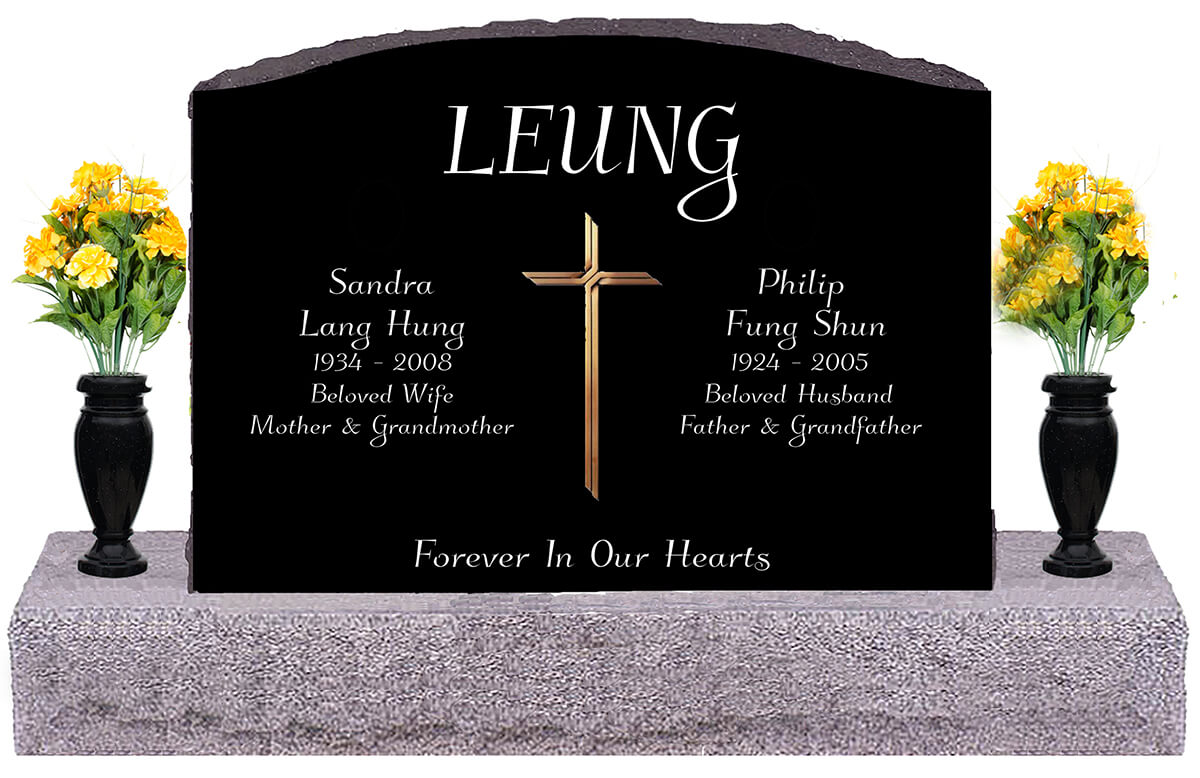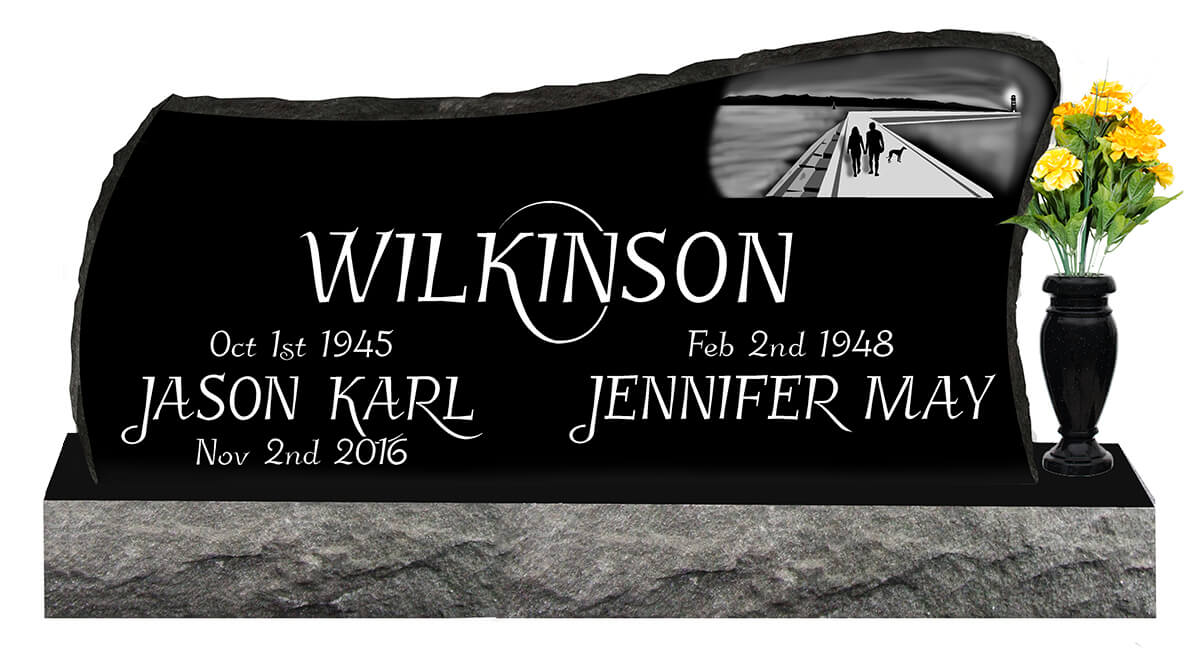 ---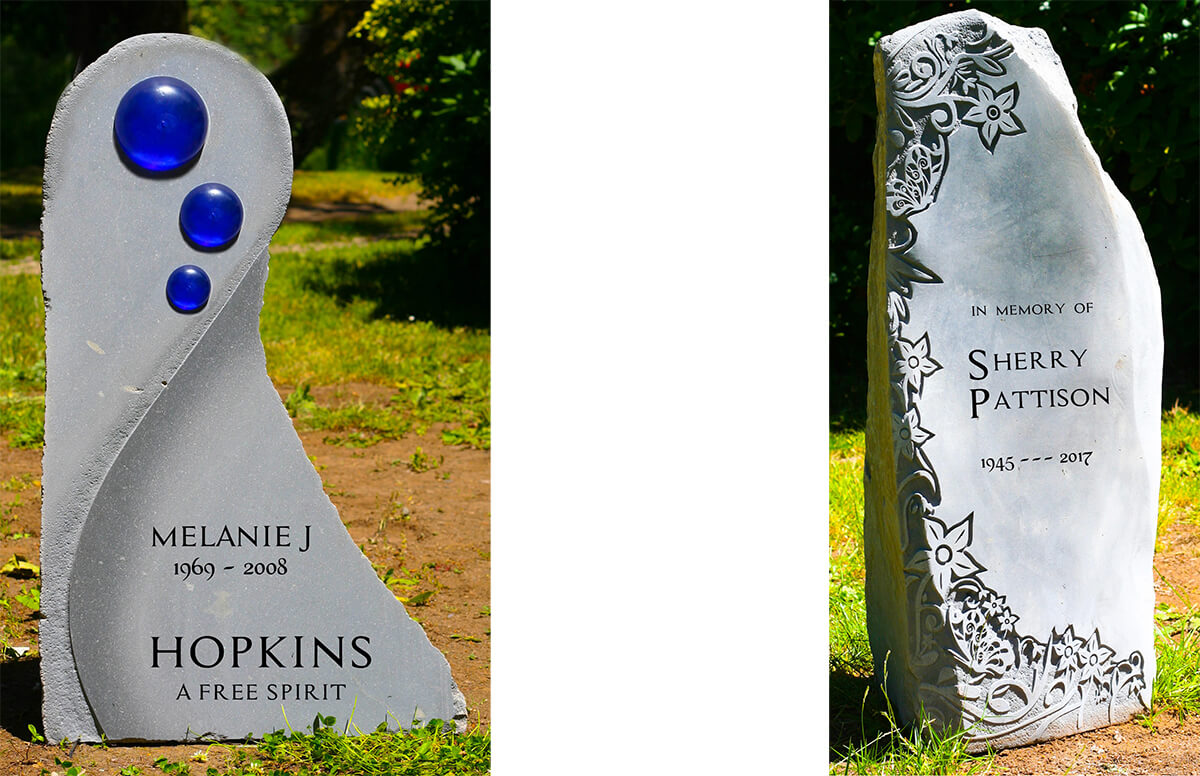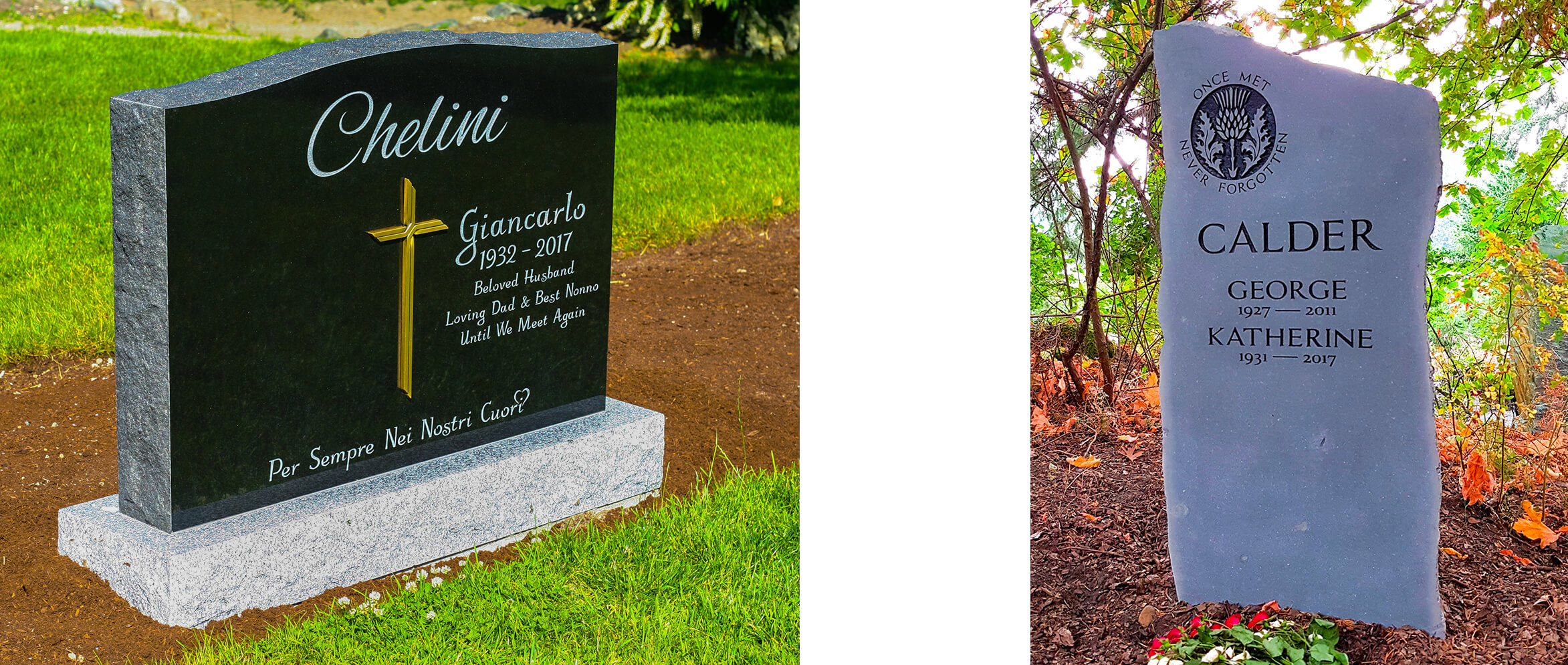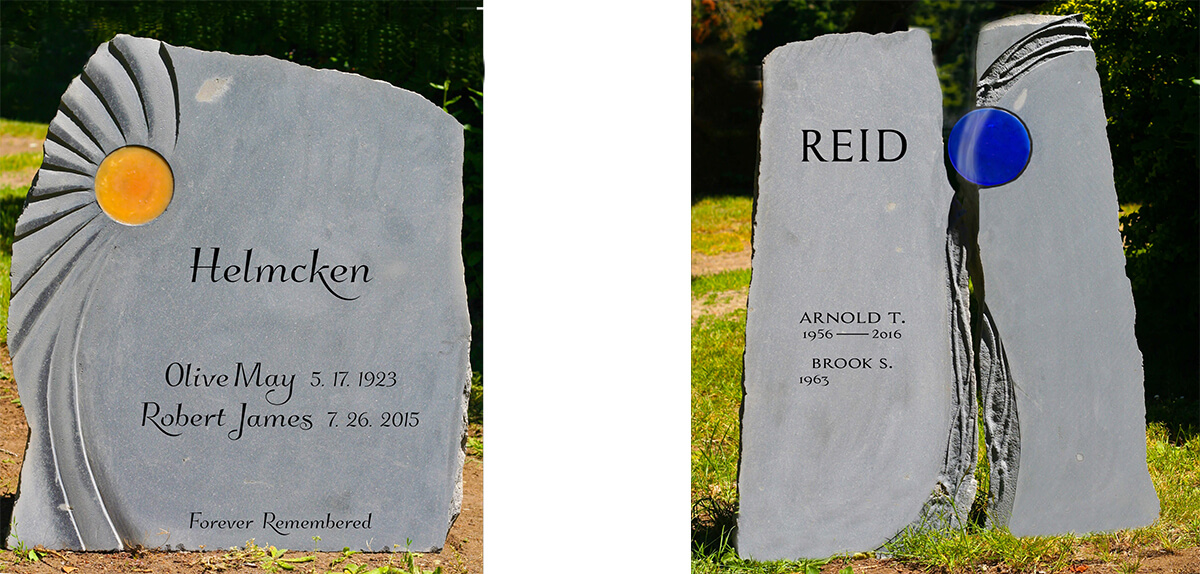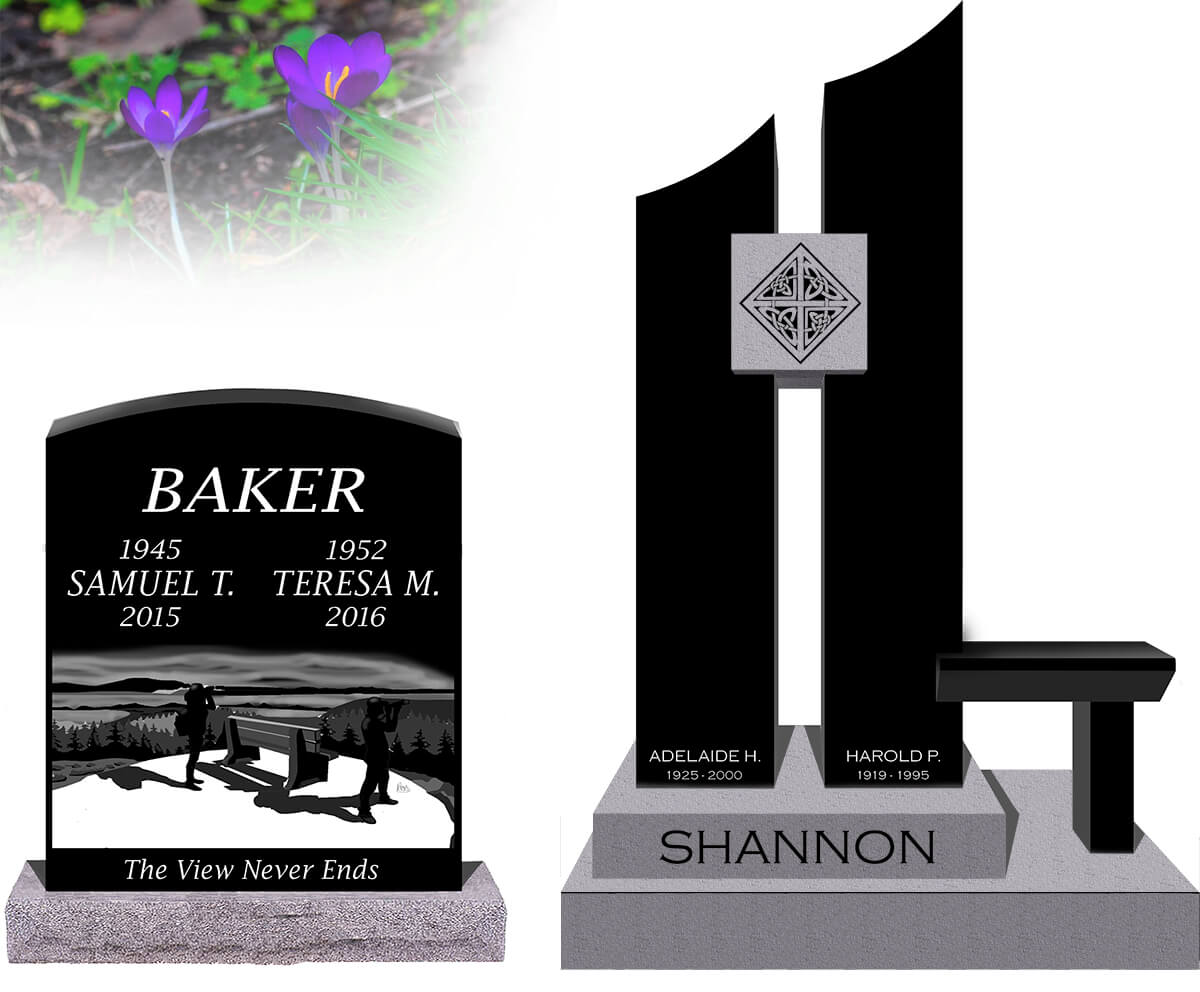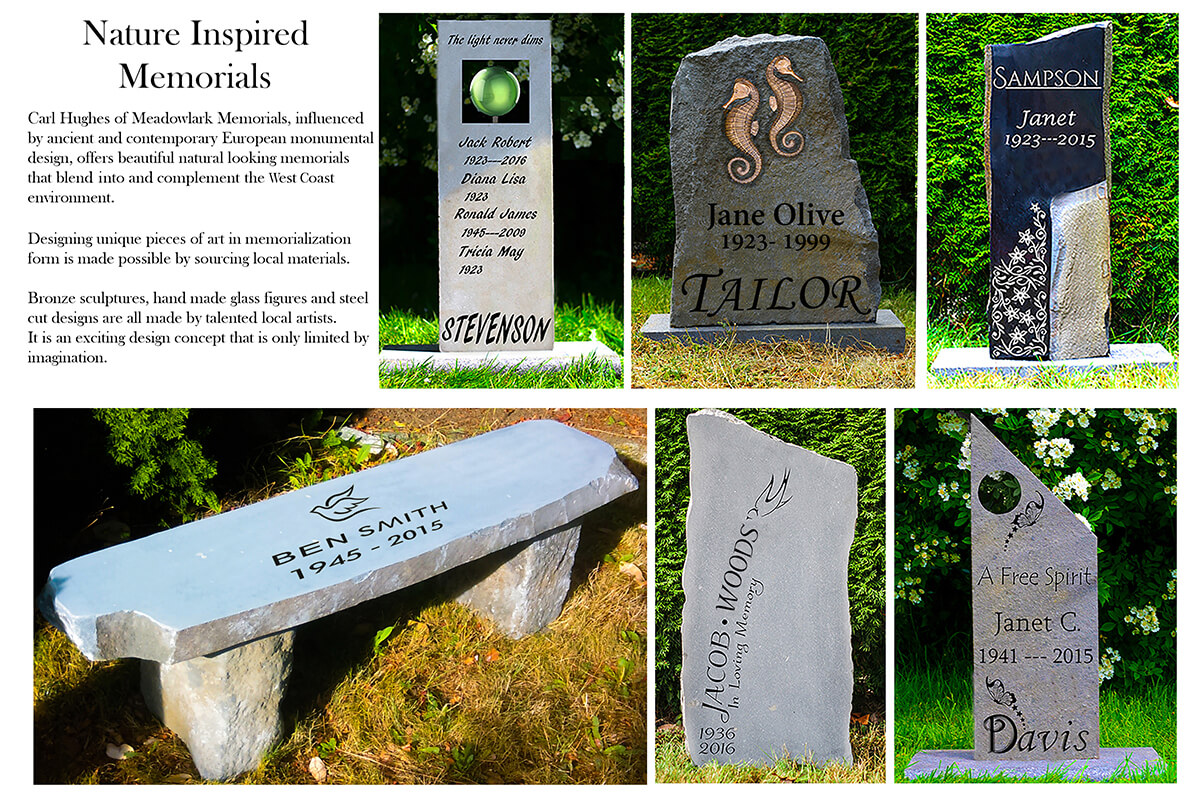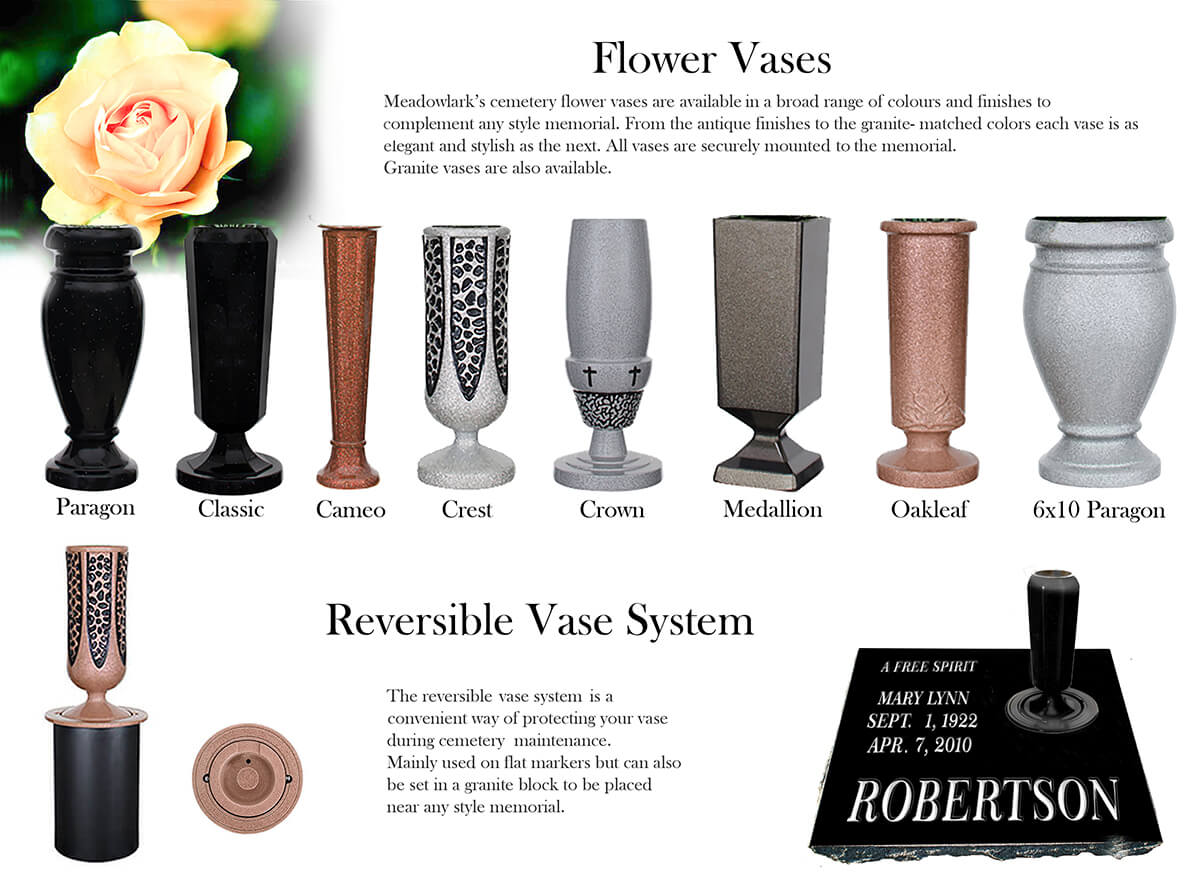 Testimonals
In such a tough time, Carl helped ease some pain with such a beautiful piece of artwork that will forever hold my Grandfather's memory. Carl was very professional and timely but also very precise in his work. I will highly recommend Meadowlark Memorials, because even though no one wants to talk about these things, when it comes down to it, I want the best for my loved ones.
Riki & Amy
Saanich, Vancouver Island, British Columbia, Canada
Thank you thank you thank you.  It looks fabulous.   I couldn't wait.  It is in the perfect location.   And at this spot we can also enjoy the back from the path.   Everything is perfect.  What an awesome memorial.
It has been very healing for me. Thank you so much.  Your personality and kindness was so important.
Cheers
Anne
Victoria, British Columbia, Canada