SLOPED or PILLOW MARKER
Pillow style memorials are a low profile cemetery marker. The higher back slopes to the lower front. In most cases,the pillow markers slope is either 8″ in the back to 5″ in the front or 6″ in the back to 4″ in the front.
Available in various shape and sizes. Cemetery regulation dictate the maximum size allowed.
Nearly always installed on a granite base – raising the stone from the ground and helping to protect the stone from mowers.
Pillow markers, like all of our granite memorials, can be produced in variety of different colours.
On a pillow style monument different areas can be polished, for example:
Top only (Polish 1)
Top, back and front (Polish 3)
Top, front, back and sides (Polish 5)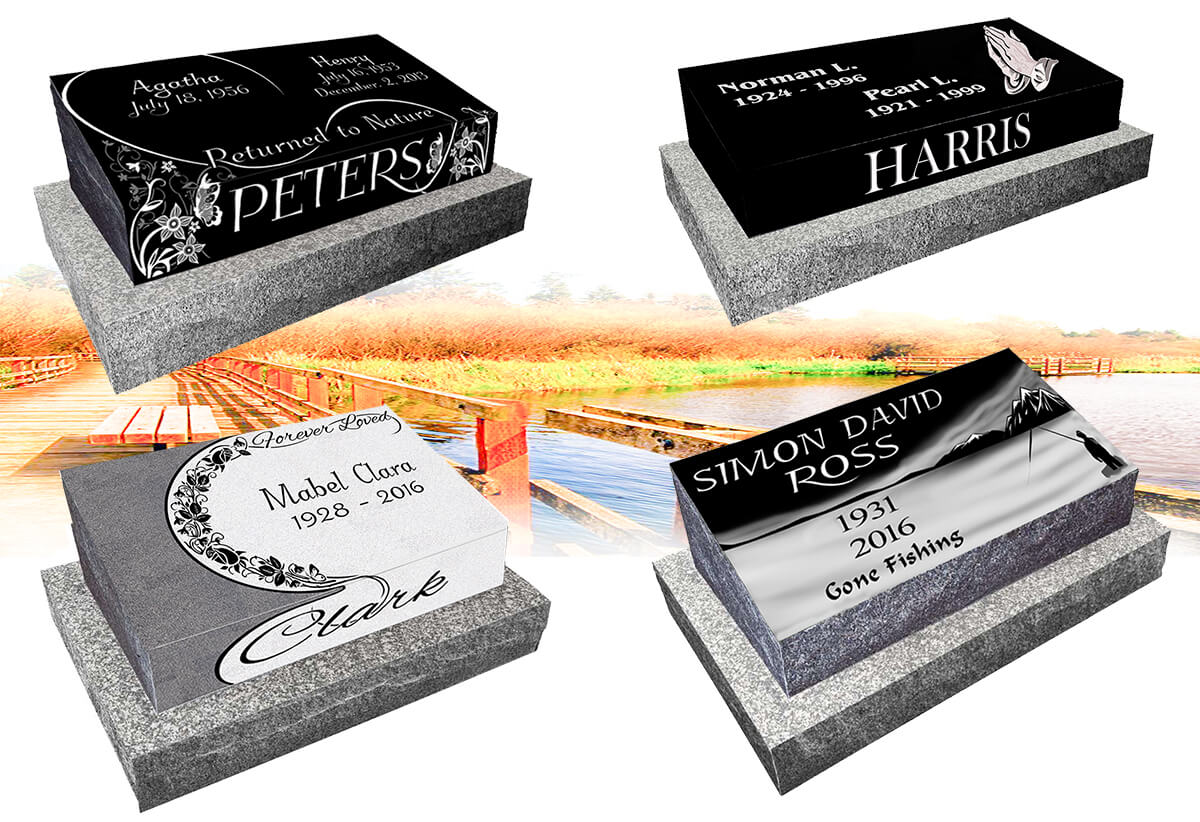 Testimonials
Our family highly recommend Carl at Meadowlark Memorials. At a time of grief Carl was sensitive, caring, prompt and gave us valuable advice. We would not have found the perfect site and memorial to our parents without him. We told Carl what we envisioned in a memorial and he had the exact stone. He worked daily with us to find the the right font and design. He is a true artisan. His engraving is a work of art. The memorial is more beautiful than we imagined. Words of thanks are not enough for his amazing work and his caring spirit.
Anne H.
Victoria, British Columbia