Memorial Benches
Memorial Benches are becoming an increasingly popular product when cremation is chosen. Benches are available in a wide variety of styles and colors. Granite benches are a unique and functional memorial which can also be designed to hold the cremated remains. The versatility of memorial benches makes it a fitting optimal for many different situations, including:
On a traditional cemetery plot
In a cremation section of a memorial park
In a community garden or park.
The family farm or cottage
Personal backyard
Other styles are available, please contact us for more information regarding memorial benches.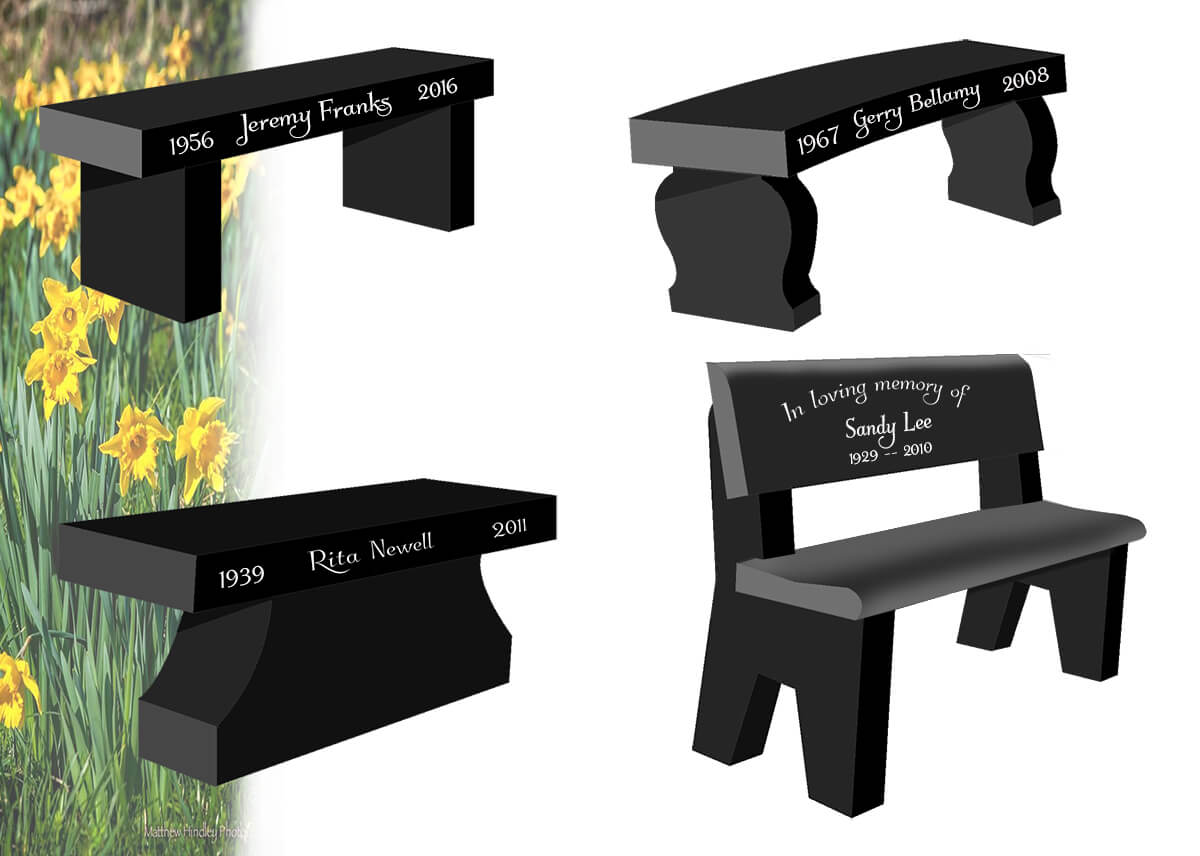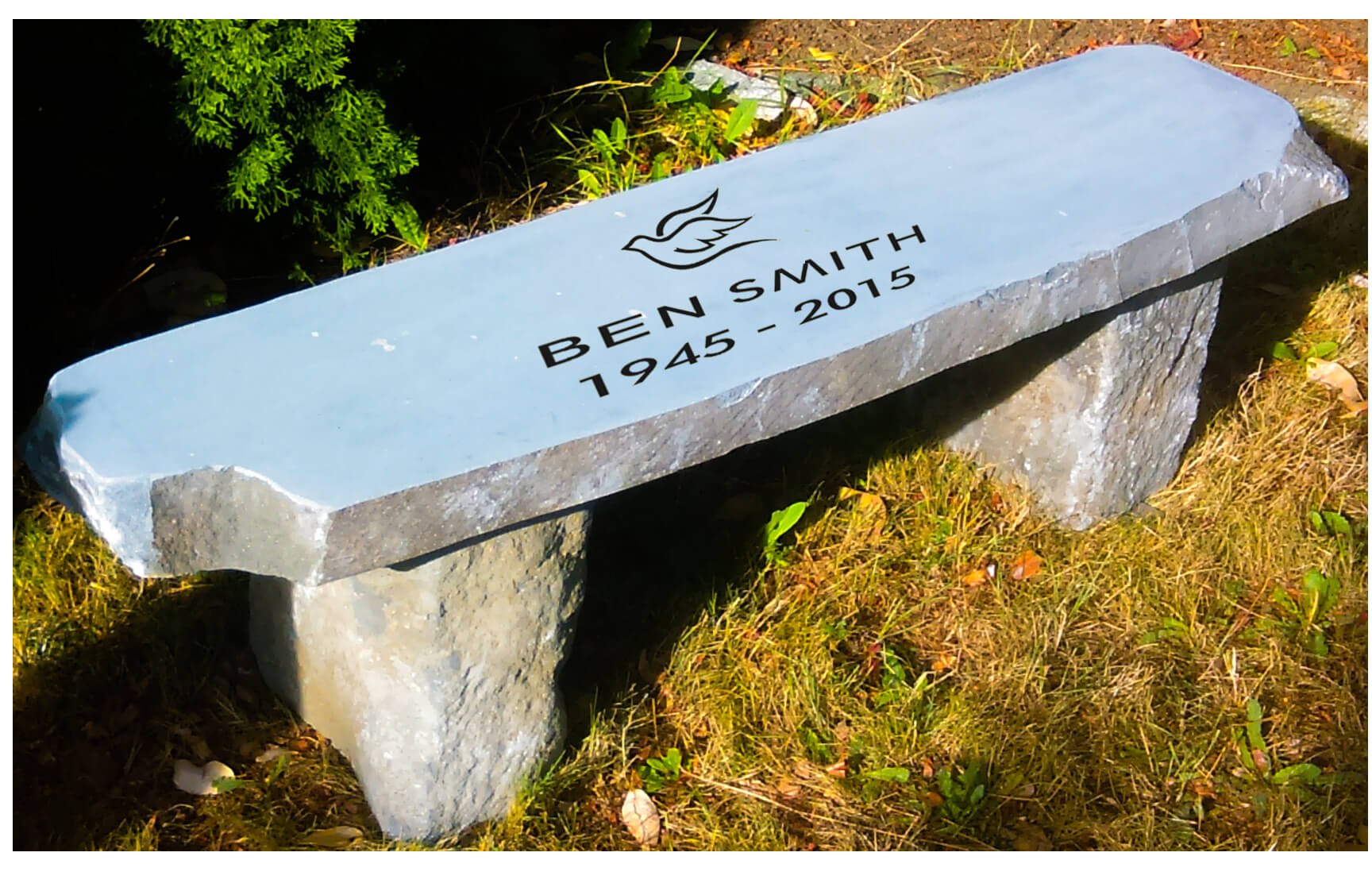 Terminology
Columbarium – a structure to store cremated remains (ashes).
Cremation – the burning of a human body, before their disposal. In Canada, some cremains are placed in a cemetery, or scattered in honor
Dressed – A stone whose surface has been entirely smoothed ready for an inscription or another feature.
Emerging stone – a memorial type where only a part of the stone has been carved. The other portion remains undressed, giving the impression of a stone that has been incompletely carved. Common in the nineteenth and early twentieth century. The emerging stone represented a life cut short. Modern Emerging stones are usually made from granite.
Epitaph – a saying or poem, inscribed in a grave marker that honors the person interred.
Exhumation – When a body is removed from a grave. Often when families move long distances and still want to visit their loved one's grave.
Family stone – a gravestone for the entire family, not a particular individual's grave. In the Canada, Family stone is most common in the European traditions.
Footing or Foundation- a slab, usually concrete but occasionally granite, that is flush with the ground, a grave marker is placed on a footing (foundation. Footings are usually undersigned and are not considered a part of the memorial structure
Mass – a grave consisting of many burials buried together.