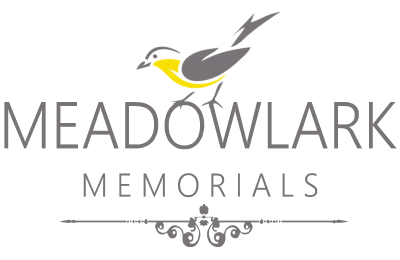 In 2015, Carl Hughes founded Meadowlark Memorials to make on-site engraving and restoration services available to families with existing memorials.
It was soon realized there was a growing need for different options for memorializing loved ones. We now offer monument sales and installations making us a full-service cemetery memorial company.
Our family-owned business is based on Vancouver Island in Victoria. We use locally sourced products and materials. Everything from printed brochures to local stone to the equipment used to manufacture memorials is purchased near home whenever possible.
With a combined 70 years of experience in the memorial business, he and his staff have a passion for creating unique memorials with superior craftsmanship.
---
Our brochure features original designs and shapes that cater to all budgets.

---
We use the latest computer software to provide a scaled image of the memorial for approval prior to manufacturing.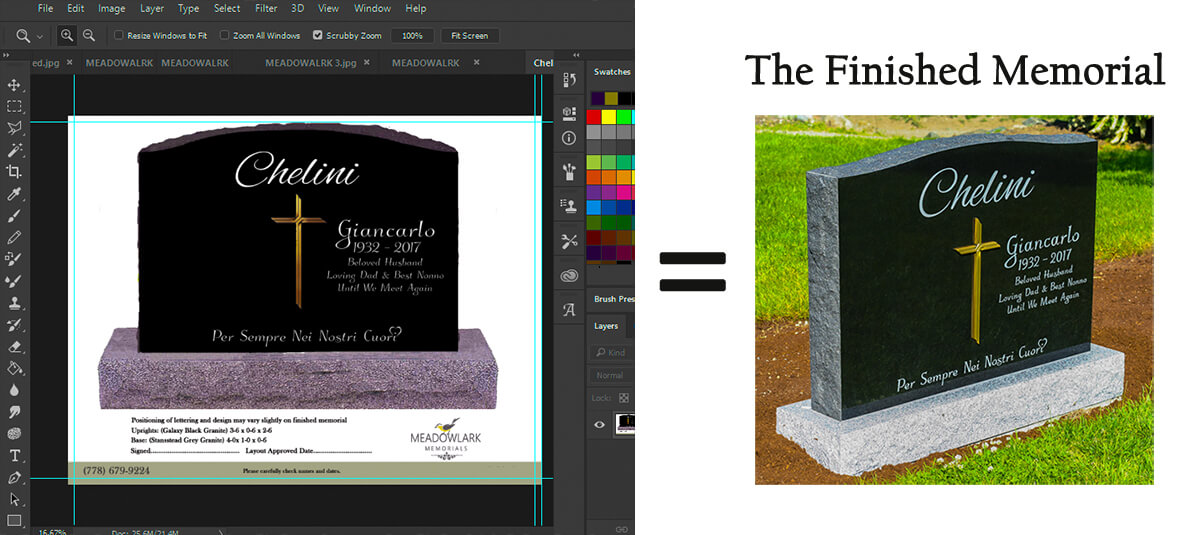 ---
---
Meadowlark Memorials also offers fine art, hand etching on granite to truly customize your memorial.
---
Carl will hand etch that image into granite

---
What our customers are saying about our craftsmanship and service.