Contact Meadowlark Memorials
If you have a question or require an estimate. Please fill out the form below. We will respond to your message within 4 hours.
If you would prefer to talk to a monumental counselor, please call Carl Hughes at (778) 679-994. We are here for you at any time.
Email:  info@meadowlarkmemorials.com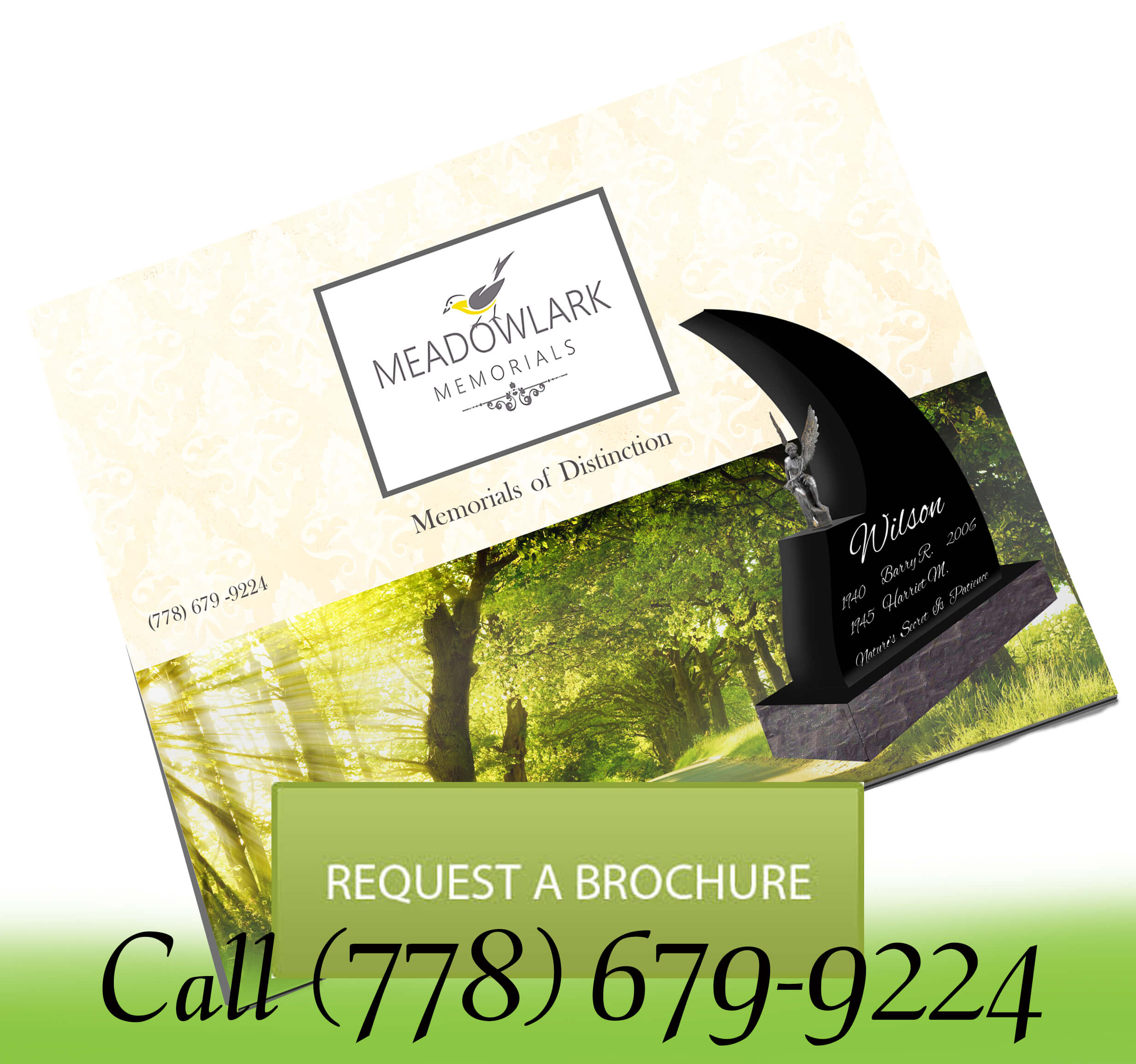 Contact Meadowlark Memorials:
Hours of Operation
Monday        7:30 AM – 5:30 PM
Tuesday       7:30 AM – 5:30 PM
Wednesday  7:30 AM – 8:00 PM
Thursday      7:30 AM – 5:30 PM
Friday           7:30 AM – 5:30 PM
Saturday       8:00 AM – 2:00 PM
Sunday         Appointments only
Address: By Appointment Only

Meadowlark Memorials        

3553 Happy Valley Rd

UNIT 3

Langford

BC V9C 3X1

Telephone: (778) 679-9224

Fax: (778) 698-2000 

Email: info@meadowlarkmemorials.com
METHODS OF PAYMENT;
Meadowlark Memorials has a mobile payment machine for your convenience.

Customer Testimonials
The BC SPCA Wild ARC celebrated its 20th anniversary this year, and we had never had a proper road sign. We needed something special that would not only be able to weather the next two decades, but also that showed off the pride of all staff and volunteers that have passed through our doors. Carl was very dedicated to the project and his passion for wildlife ensured we now welcome all new patients with even more purpose. Thank you!
S.Dubois
Response from the owner
Thank you for your kinds words, Sara. It was a true pleasure to assist Wild Arc with the design and construction of the sign.
Carl is a professional who takes pride in his work, I'm very impressed with the service he provided. We wanted a headstone and had some ideas about what we would like engraved on it in regard to the artwork. He made the whole process very easy for us and the engraved artwork and headstone surpassed our expectations. Thank you, Carl
Jamie Thomas
From the owner
Jamie. We are overjoyed that your family is happy with the Headstone. Thanks again for your kinds words.
For a specific headstone cost or full price lists, please call (778) 679 9224.
Langford studio is open by appointment only. Please call (778) 679-9224 to arrange an appointment. We are located at Unit 3 behind South Island Trailers.